UPDATE 12TH OCTOBER 2020. Due to the demand for e bikes during the pandemic being very high, all current stock of the Wisper traditional range has now sold out. The next deliveries will not be until February 2021. Some models within the new Wayfarer range are still available, but this situation will likely change very soon. If you want one, act now…
I have some on pre-order for 2021. I have them listed below. The end of the month stated is the latest that they will arrive with me. I will add to the pre-order as and when I can so new bikes will appear on the list from time to time. I will reserve them on a first come-first served basis. I expect them to sell quite quickly so don't think about it too long .
Remember; " He who hesitates is lost…"
Should you wish to secure one, please email me and I will put your name against it. It will be treated as a firm order. For this I will charge a fee of £35 payable by credit/debit card. Please note that this is not a deposit nor a part payment but an administration fee and is non -refundable should you simply change your mind and decide to cancel the order. However, I WILL refund that fee if you cancel because the bike does NOT arrive with me by the time I say it would.
Only pay it if you are happy with this condition. When you go ahead with the purchase, I will discount the bike by £50 at the time of full payment to allow you to celebrate your new acquisition with a pizza and a big bottle of Fanta orange!
I am unable to sent these bikes by courier. I can, however, deliver within a 30 mile radius of Berwick upon Tweed. Otherwise, it can be collected from my workshop.
February 2021
705 26″ 575Wh blue
705 26″ 575Wh Blue Reserved for the cheesemaster of Wooler
806 20" 575Wh black torque Reserved for Iain of Edinburgh.
April 2021
705 26" 375Wh black
705 26" 575Wh red Reserved for the Red Baroness.
705 24" 575Wh blue
806 20" 375Wh black
905 26" 575Wh black
June 2021
705 26" 575Wh black
806 20" 575Wh black
August 2021
705 26" 575Wh black
705 26" 575Wh red
806 20" 575Wh blue
October 2021
705 26" 700Wh red
Why buy an electric bike?
They allow the user to travel without getting hot and sweaty so are ideal for short commutes to a place of work or college.
They are easy to park so it makes it convenient to pop into the town centre for small errands.
Someone who has cycled for many years may continue enjoying the outdoors without worrying about steep hills on their favourite routes.
You still have to pedal so you will get exercise in an easy, gentle way.
Very cheap to run and might even replace a second car.
They are FUN!
Planetary 14 Bikes is the authorised supplier and service agent for Wisper Electric Bikes covering North Northumberland and the Eastern Scottish Borders.

Wisper is a British company that have been designing and supplying electric bikes since 2005. They are very good value for money, with prices starting at £1,299.
One of their features is that they have the great advantage of not requiring any software updates. Many other brands do require them, sometimes yearly, and they are chargeable to the customer. Beware of this.
We usually have 2 demonstrators in our possession which we will bring to your home or place of work so that you may have a test ride on the roads familiar to you.
For more information and to view the entire range on offer, go to
---
Our Spring 2020 demonstrators are ;
A Wisper 705 – 26″ wheel /18″ frame step through.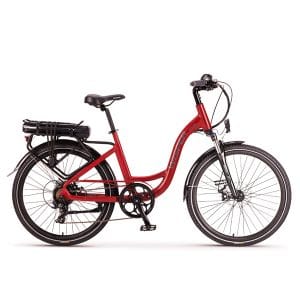 A Wisper 806 – 20″ wheeled folding bike.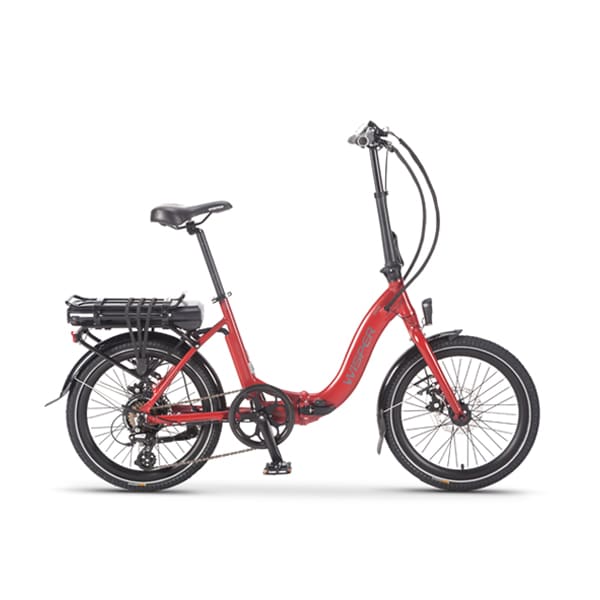 Send us an email to book a demo.
---
We are also local delivery agents for the brand of Powabyke
A purchase may be made directly from the Powabyke website and it will be delivered to us. We will assemble the bike, test it, then deliver it personally to your home. We take the time to explain the operation of the bike and give advice as to its use and care.
6 weeks after delivery, we will come back to you (by appointment) and give the bike a check over to ensure that it is functioning as it should. We are a telephone call away in the unlikely event that any problem arises.
Any warranty work / servicing required will be carried out by ourselves.

Go to www.powabyke.com for details of their range.