4th September 2019
Last Sunday, we travelled a few miles along the road and set up stall at the 83rd Etal Show. We had on display our Wisper demonstrator electric bikes as well as a Rohloff converted Dawes Discovery 201. The weather stayed fine (apart from a 10 minute Hailstorm!) and the crowd enjoyed the various attractions that were on offer. Quite a few people approached us and received information and demonstrations as to how the bikes worked. We feel we will be doing a few personal demonstrations in the next few weeks which will lead to some wise people ordering Wisper Electric Bikes…
15th August 2019
Yesterday, me and my mate George went from my house to the Cafe Maelmin at Milfield to get breakfast. I went on the 705 so as to test the battery range. It's a 375Wh battery. We went – Murton, Duddo, Etal, Ford, Kimmerston, Milfield. We had sausages, bacon, eggs, hash brown, beans, mushrooms and a cup of tea. The route home was – Milfield, Maelmin, Redscar Bridge, Barmoor, Lowick south road into Lowick, South Berrington, Berrington Lough, Duddo, Felkington, Campie Bank then back to Murton. It rained. And the battery ran out on my drive way. It had hauled my 95 kilos for 58 kilometres with 600 metres of ascent. I kept it on 2-3 blobs of power with occasional full throttle on climbs but I DID put effort in with the pedalling. It took 5 hours to recharge to full afterwards. So there you are, a real world test. 🙂
25th July 2019
Demonstrator no. 2 has arrived and, after unpacking and testing by myself, will be ready to try from this weekend. It's a Wisper 705 26″ wheel step through. Send an email via the 'contact us' page to book a demo.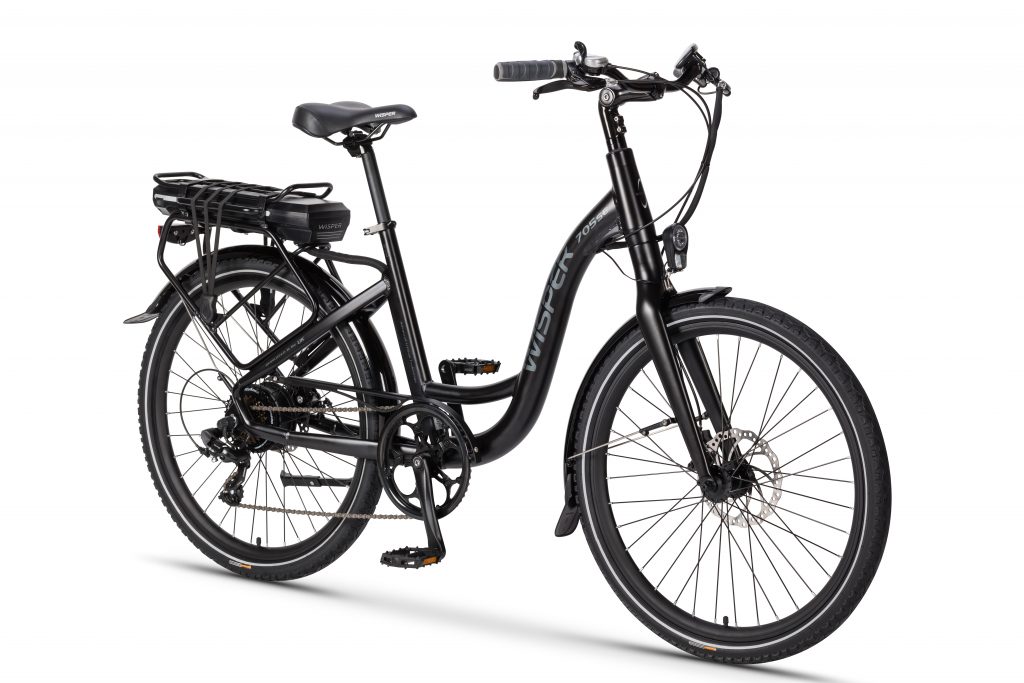 23rd July 2019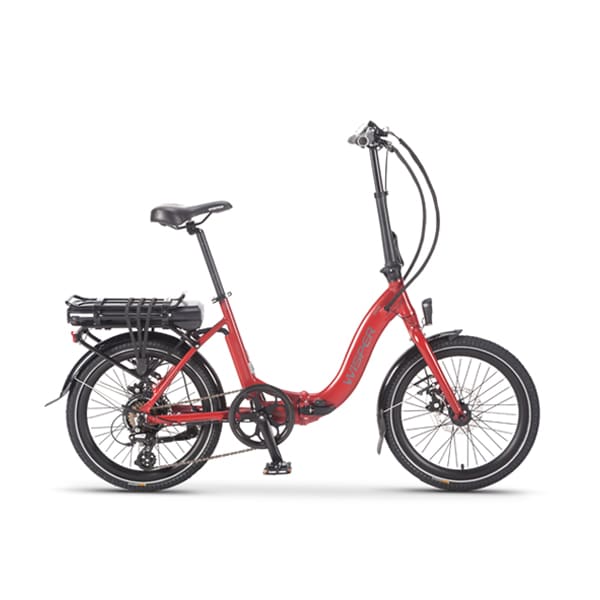 The demonstrator 806 folding bike arrived and has now covered nearly 40 miles after 4 people have had a try.
All are impressed.
On the strength of this, an order has been placed (and deposit paid), not for an 806 but for a 705 Torque step through, so that is Wisper no. 1 sold already. The first of many I hope…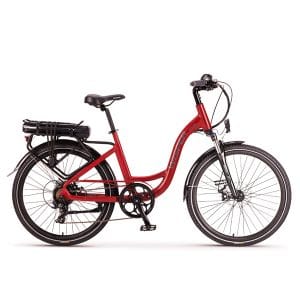 10th July 2019
I am pleased to announce that as of today I have been appointed as an authorised supplier and service agent for another British E-Bike company –
Wisper Bikes.
I am expecting delivery of a demonstrator bike in the next few hours. It will be a Wisper 806 folding bike in red, fitted with a 375 Wh battery.
Should you wish to give it a try, use the 'contact us' button to send me an e-mail and I'll get back to you to arrange something.
Cycling Made Easy with Electric Motor Assistance
We are pleased to announce that we have been appointed as Local Delivery Agent for the brand of Batribike.
Batribike is a family run business based in Lincoln that have supplied ebikes since 2007.

A purchase may be made directly from the Batribike website and it will be delivered to us. We will assemble the bike, test it, then deliver it personally to your home. We take the time to explain the operation of the bike and give advice as to its use and care.
6 weeks after delivery, we will come back to you (by appointment) and give the bike a check over to ensure that it is functioning as it should. We are a telephone call away in the unlikely event that any problem arises.
Any warranty work / servicing required will be carried out by ourselves.
Delivery by us is free of charge within a 15 mile radius of Berwick upon Tweed Town Centre, further out than that will incur a modest charge of £1 per mile, one way.
We can also provide the same service for another British Ebike company, Powabyke.

Go to www.powabyke.com for details of their range.