January 2022 – Please note that there continues to be an ongoing shortage of some spare parts. This is due to world wide production and supply chain issues caused by the pandemic. We are still managing to do servicing and repairs but some jobs may be held up because of this shortage. Indeed, some jobs might not be able to be done at all. We will do what we can to keep you on the road but please understand that these circumstances are completely out of our control.
We do servicing and repairs

.
With over 30 years experience of many types of bicycle, rest assured that your pride and joy is in good hands.
We have the tools and the skills to do most jobs on modern bicycles and also ones that have seen a bit of history!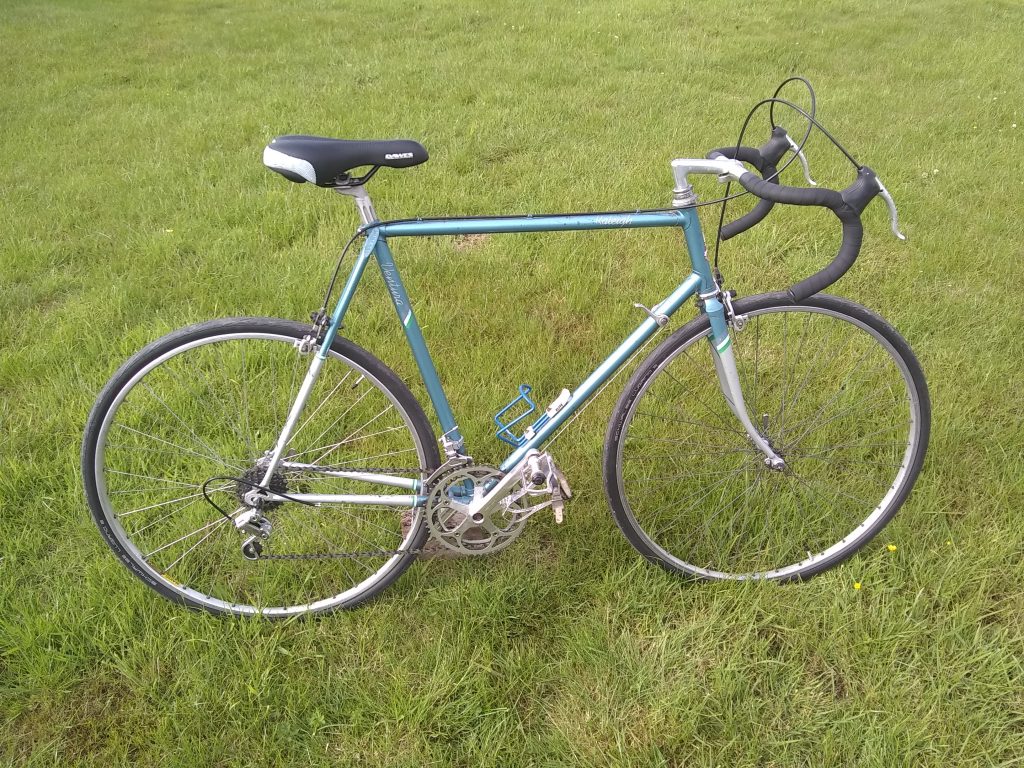 From a simple puncture repair to a major strip down and refurbishment, we can do it.
Some specialist jobs such as suspension servicing and frame repair/painting are contracted out to people excellent in their respective fields.
Contact us and we'll come out to you to make an assessment of your bicycle's needs then give you an estimate of the costs involved.
Collect and return
Your time is precious!
We know that it is not always convenient for you to take a bike somewhere to get work done then have to go back and collect it when it is ready.
It might be that you do not have a big enough car to transport their bike to a repair shop, or maybe your car IS big enough but you don't want to get it covered in mud and oil…
In order to make life easier for you, we operate a 'collect and return' service. We will come to you and take the bike back to our workshop to carry out the work. Once it is done, we will contact you to arrange a convenient time to return it to you.
We do make a charge for this service, just how much will depend on the distance we travel to you. However, it'll be more or less equivalent to what it would cost you to bring the bike to us then collect it once the work is completed.
The collect and return service is available at all reasonable hours, Monday to Saturday by mutual agreement.
We will endeavour to get the work done as promptly as we can but please allow time for us to order and receive any parts needed. We will keep you informed as to timings.
Call us on 07546 937700 or click https://planetary14bikes.co.uk/contact-us/ to email us to tell us what you need done and to get a primary estimate of the price…