2nd April 2022 – Our remaining stock of donor bikes consists of 1 Dawes Discovery 201 in black and red. It has an 18″ frame. Currently still in a box, it could be fitted with flat, drop or butterfly handlebars.
4th April 2022 – We've tracked down some other suitable donor bikes in the last week and have ordered them, they should be delivered to us within a couple of weeks. We'll tell you what they are when we have them in front of us…
---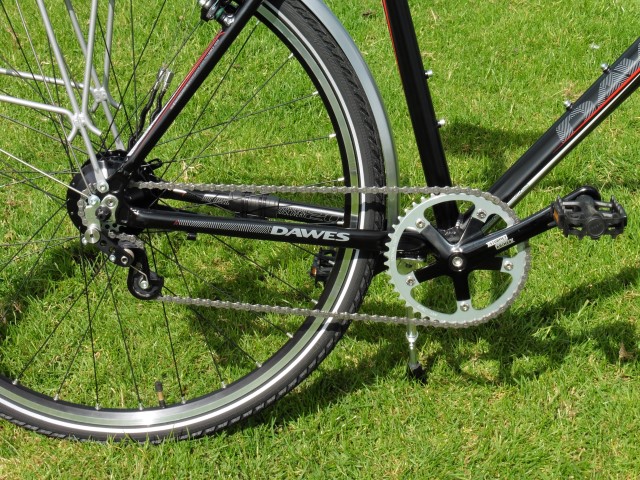 Bikes are great things but…
…are you tired of crunching the chain and sprockets on your bicycle when changing to a different gear?
…are you sick of having to mess around lifting your bike up and pedalling by hand when you find yourself in the wrong gear before you start off?
…are you finding yourself clicking twice on the left lever and 4 times on the right then hoping it is the gear you want?
There is a solution to all of this.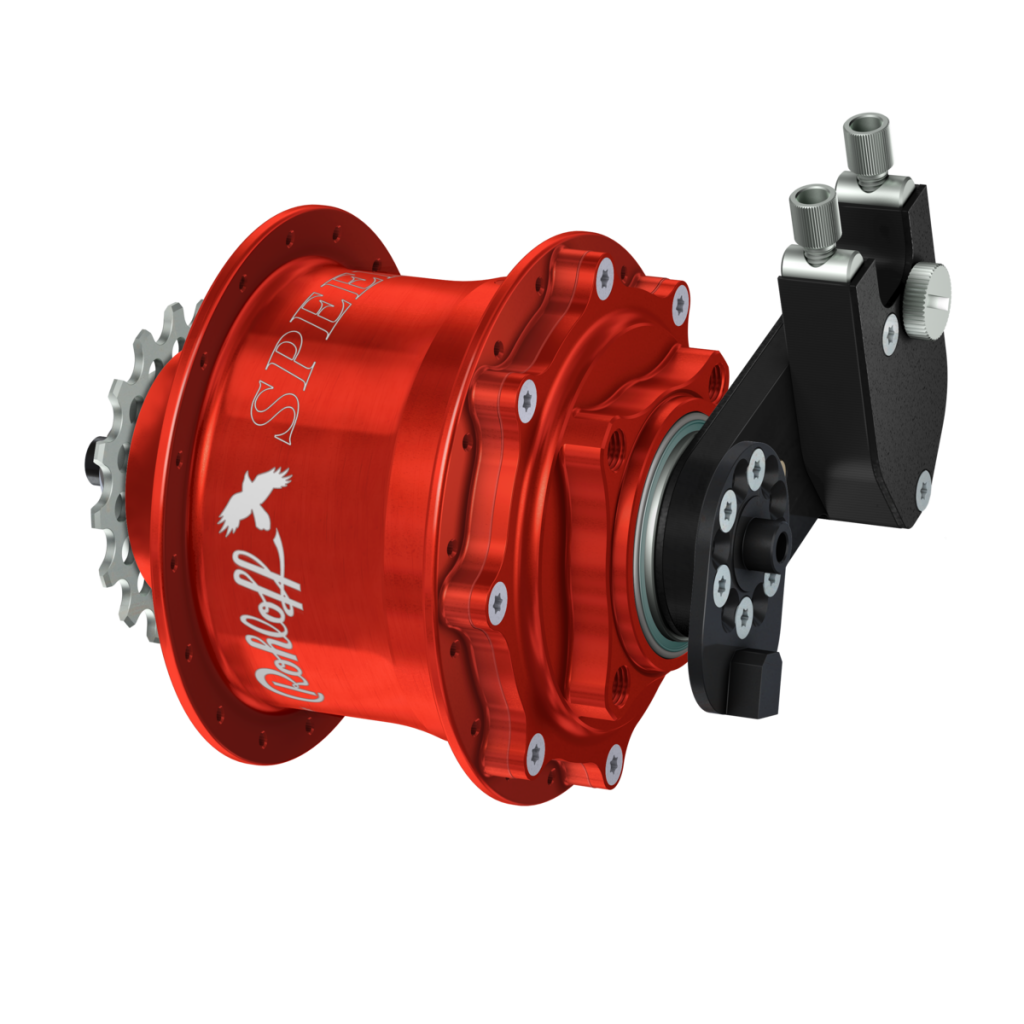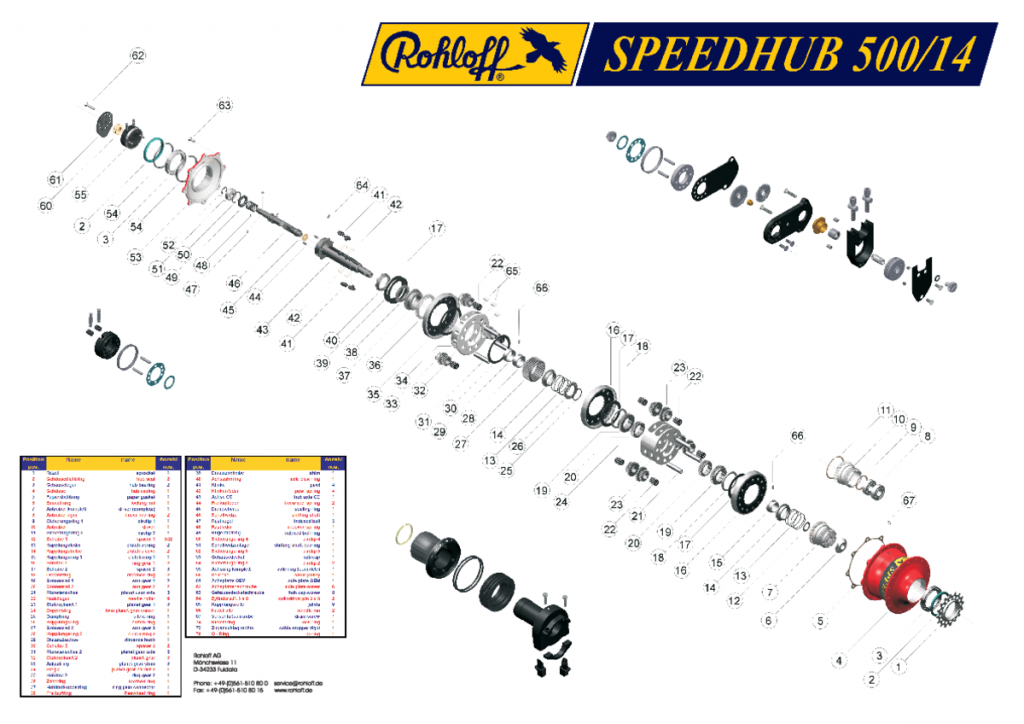 ---
We create bicycles fitted with the Rohloff hub gear system.
The Rohloff Speedhub 500/14 is a German made Internal Gear Hub (IGH) with 14 ratios. 
Click on www.rohloff.de to read all about it.
There are a few shops in the U.K. which offer Rohloff equipped bikes. Looking at those bikes, we see that they are high specification, of excellent quality and very nice. Indeed, many of them are totally good enough to be capable of 'round the world' tours. This fact is, however, very much reflected in the price.
The truth is, though, there's not actually that many people who want to cycle around the world. Most just would like to have a week away camping or staying in B&Bs so don't want to be 'over biked' for the journeys to be made.
Over the years, we have spoken to numerous cyclists who mentioned that they would love to own a Rohloff bike but cannot really justify the outlay.
Here's how we create a Rohloff bike at a more affordable price.
We buy in a new bike with a frame and fork of good quality and a 'middle of the road' specification. It will have 135 x 10mm QR dropouts at the rear (not a bolt through). We then strip it of the bits we don't need and fit it with the necessary components to make it work with the Rohloff. Nothing too fancy, just good, solid, workable parts.
We'll fit it with an automatic chain tensioner. That will prevent the chain being over tightened. Overloading the hub bearings by making the chain too tight will destroy those bearings. You don't want to do that, it's user error so not paid for under warranty. You'd be surprised at the number of bikes with damaged internal gear hubs I see because of the uninitiated working on them and getting it wrong…
We take time to make sure that all parts have total compatibility with each other.
Once the bike is built up, it is taken for a big test ride to make sure that it works exactly as it should.
All parts fitted are readily available when they eventually wear out.
We tend to use hybrid frames as they are quite adaptable and work very well as commuter bikes, light/medium tourers or 'cycle around the countryside for fun' bikes, but we do use other types of frame as well.
The bikes we put together are very capable machines despite being many hundreds of pounds less expensive than those offered by others.
Belt drive bikes – Just so you know, If you want a belt drive Rohloff bike, you'll need to look elsewhere. We don't build with belts, only chains that need cleaning and lubricating every now and then. A belt drive system adds hundreds of pounds to the price of a bike, that's not what we're about. What we're trying to do is to get inexpensive Rohloff bikes to those who also have other interesting things in their life to spend their money on…
If your heart is set on a belt drive, pop over and have a look at the excellent offerings from these lovely people https://www.shandcycles.com/ .
---
The benefits of a Rohloff Speedhub
It has 14 gear ratios which are sequential and equally spaced
The ability to change gear whilst standing still
Twist the shifter in one direction to climb a hill, the other to go faster
Straight alignment means less wear to the chain and sprockets
Reliable and easy to live with
---
Our Rohloff equipped bikes are priced from a very reasonable £1,999.
Some examples of what we have built…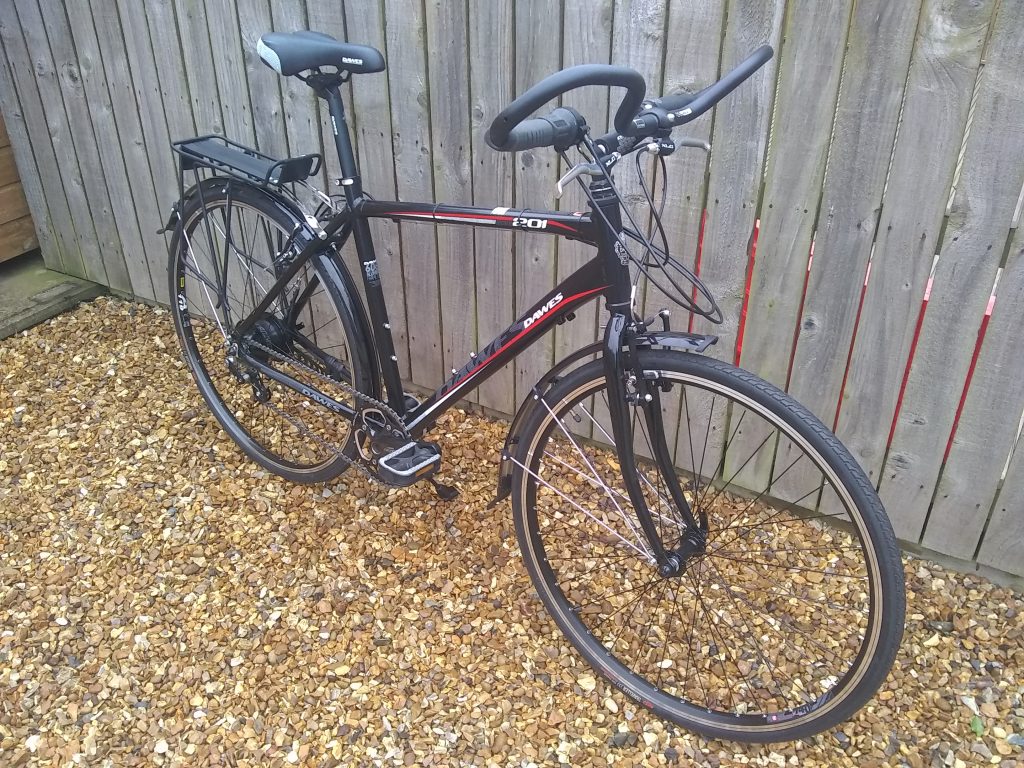 ---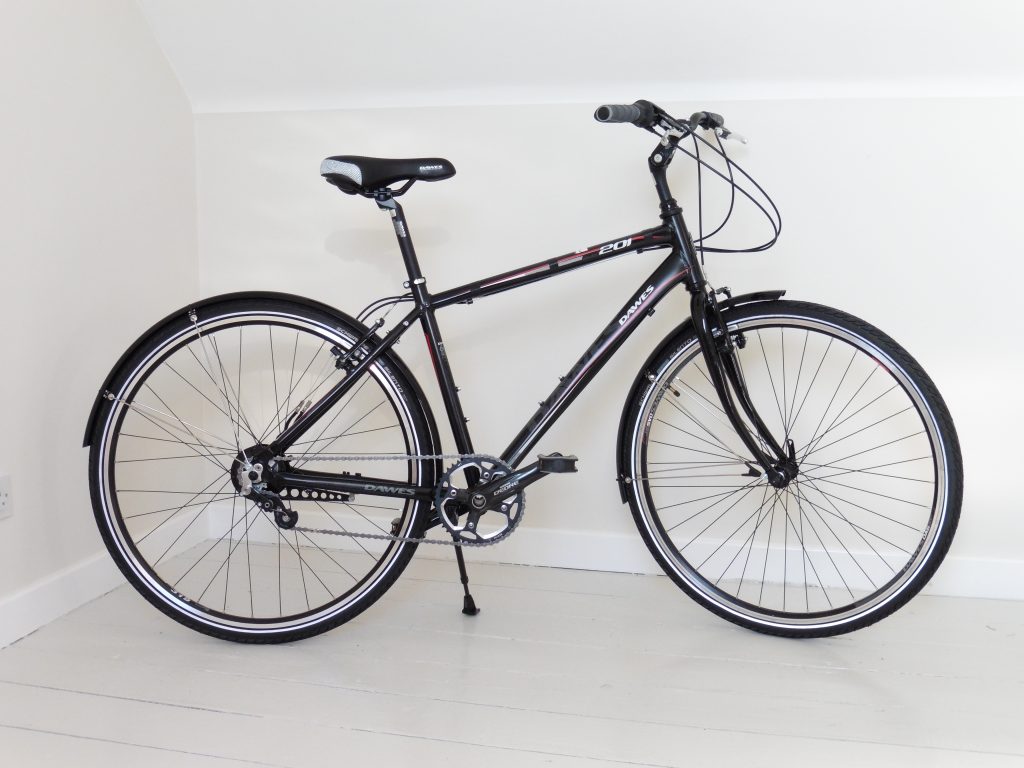 ---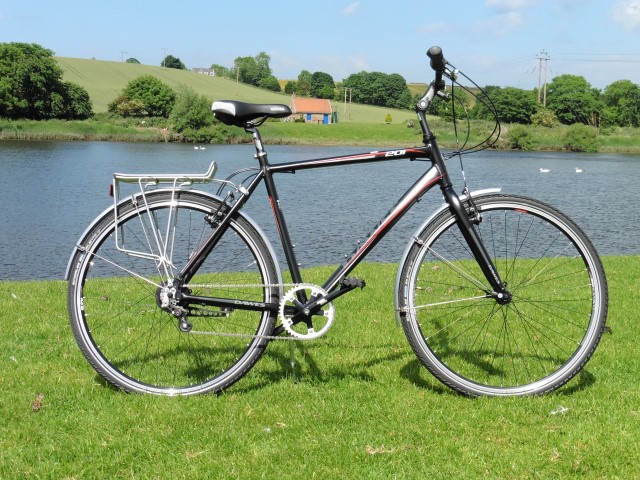 ---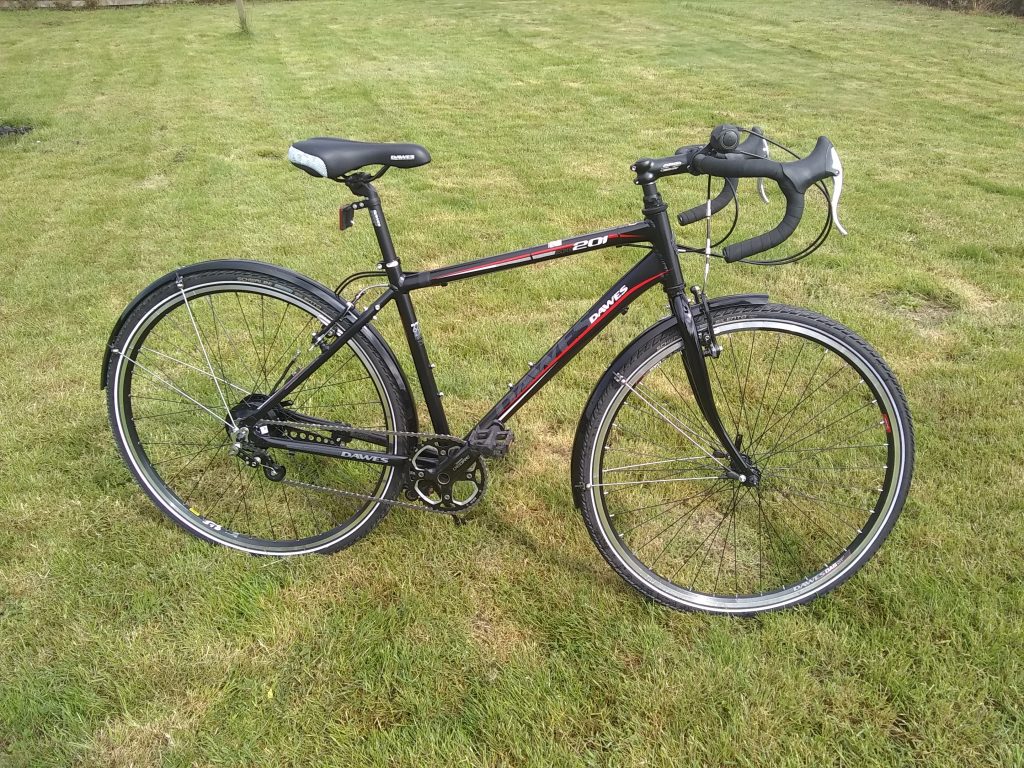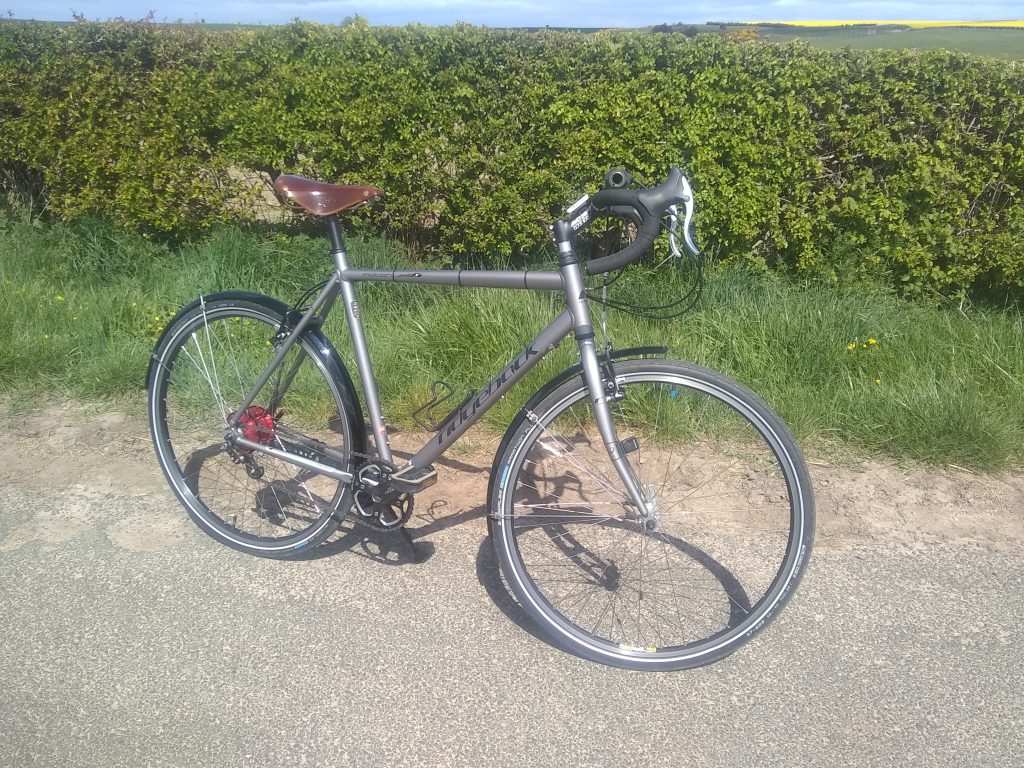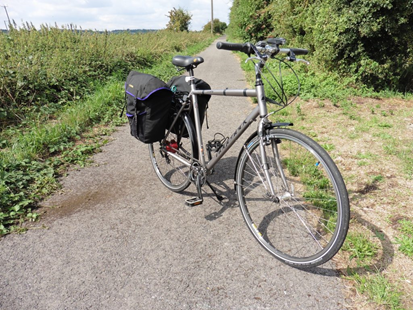 What we're currently working on…
28th September 2021 – We're just about to embark on the build of another Ridgeback for a customer in Scotland. We'll put up pictures as it happens… UPDATE 21st December 2021 – the donor bike is not with us yet but we have a delivery date of mid January 2022. We have the wheel built and tensioned, and all the other bits gathered and ready to be fitted. Just need the bike now… UPDATE 4th April 2022 – The donor bike has still not arrived at the dealer, the delivery date keeps getting amended, it's very frustrating. Other models are arriving but not the exact one the customer needs. It cannot be far away now… UPDATE 5th April 2022 – The donor bike is now on its way to the customer, who will bring it to me to take to pieces, hooray!..
April 2022 – We have a Giant bicycle on its way to us for a customer in Cumbria. It's been difficult to get a hold of but, finally, we see light at the end of the tunnel. Spokes of the correct type and length will be with us by the end of the week. All of the other bits are with us and ready to fit. UPDATE 5th April 2022 – The spokes have arrived with me allowing commencement of the wheel build… .
3rd April 2022 – We're taking a chance here but we've decided to get a hardtail mountain bike in and convert that. It'll have a 17″ frame, 27.5″ wheels, disc brakes and possibly a dropper post. Our target price for this is £2,200, might be more, might be less – it depends on what components we can track down and fit. We'll know the final price when it's built. We'll put the pictures of it on here. It'll be good though. Contact us if it could be of interest to you, no obligation…
---
Click here to ask us questions… https://planetary14bikes.co.uk/contact-us/
IMPORTANT NOTICE As of June 2021, we have made the decision that we can no longer offer custom builds. We have done this because of receiving an excessive number of enquiries which had totally unrealistic expectation of what may be created for a given budget. Rohloff bikes are not cheap. However, ours are less expensive than many, which is due to the way that we produce them. We will continue to offer ready converted bikes for sale which may be customised by having mudguards/rear carriers fitted/removed and, in some cases, may have a choice of handlebar systems. We might also be able to offer size options of the same model, but that depends on the availability of the donor bike from our suppliers.
Please note that we do not sell by mail order. Only after extensive consultation by phone, email or face to face will we accept your request to supply a bike to you. This is to ensure that what we are supplying is correct for you. This prevents the disappointment of a bike not being the correct fit or unsuitable for the purpose it is wanted for. The completed bicycle must be collected from us in person.